In the spirit of Halloween, Mr. Market decided to wake up October 1st and scare everyone. October has been one of the most volatile markets in years and a lot of investors are worried that Mr. Market might have turned into Michael Myers…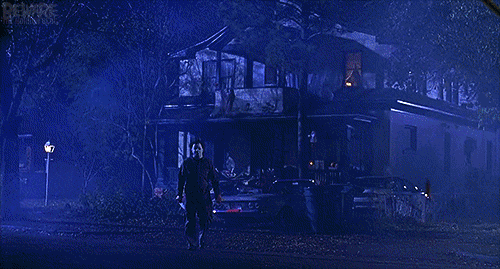 This month has been a series of neverending scary market headlines. And rightfully so, there is a lot of news coming out this month that is really driving investors to rethink if they should be investing or not. If we just look at the past two days, the point changes in the Dow Jones are really quite remarkable.
On Wednesday, the Dow Jones Industrial Average fell more than 600 points.
On Thursday, the Dow Jones Industrial Average climbed more than 400 points.
---
When it comes to volatility, we have to focus on why we are in the markets in the first place. There is a reason your checking and savings accounts pay virtually nothing. That reason is the fact that you are insured and taking virtually no risk.
The stock market pays you to take risk.
This is the entire reason why we invest. The S&P 500 has grown by 9.65% annually since 1928. The cost you have to pay to receive these returns is to stick with your investments through the inevitable volatility. How you manage your behavior and emotions is DIRECTLY responsible for how your investments will do.
Now, I sympathize completely with the concerns about losing money. Every investor has a different goal they are saving for and that makes it hard to fully understand how the markets make each of us feel.
However, investors need to focus their attention on the right aspects of their investments and financial planning or they will truly never achieve their goals. Stressing over the individual DAYS in the market is a fool's errand.
Where You SHOULD Focus Your Time:
Ensuring you have a proper asset allocation
Making sure you are invested in tax-efficient accounts/products
Maintaining a budget
Regularly saving
Reading more of Jack's blog
Focusing on your career
Disclosures:
Originally posted on HindsightBiased.com. Csenge Advisory Group, LLC is a registered investment adviser. Information presented is for educational purposes only and does not intend to make an offer or solicitation for the sale or purchase of any specific securities, investments, or investment strategies. Investments involve risk and, unless otherwise stated, are not guaranteed. Be sure to first consult with a qualified financial adviser and/or tax professional before implementing any strategy discussed herein. Past performance is not indicative of future performance.
Sources:
Giphy