Donations Benefited National and Local Organizations
In 2022, Csenge Advisory Group (CAG) committed 2% of net profit to various charitable organizations. These worthy organizations included:
Beat Childhood Cancer
University of Tampa
Leadership Tampa Bay
St. Petersburg Police Athletic League
A core value of CAG is to make meaningful investments in our community. Our extended efforts can be found on our Community page, along with a comprehensive list of non-profits we support.
"Giving back to the community is important to the firm"
John Csenge
Founder and Managing Partner of CAG

Eric Caisse, Partner and Chief Investment Officer, added, "We don't do this for the accolades. This is something our entire team feels strongly about. It's part of our cultural DNA."
Financial contributions are not the only way CAG gives back. The firm also participates in coordinated volunteering efforts. According to Csenge, "It's easy and fun to sign up for the golf tournaments, but we're also going to where the people need us."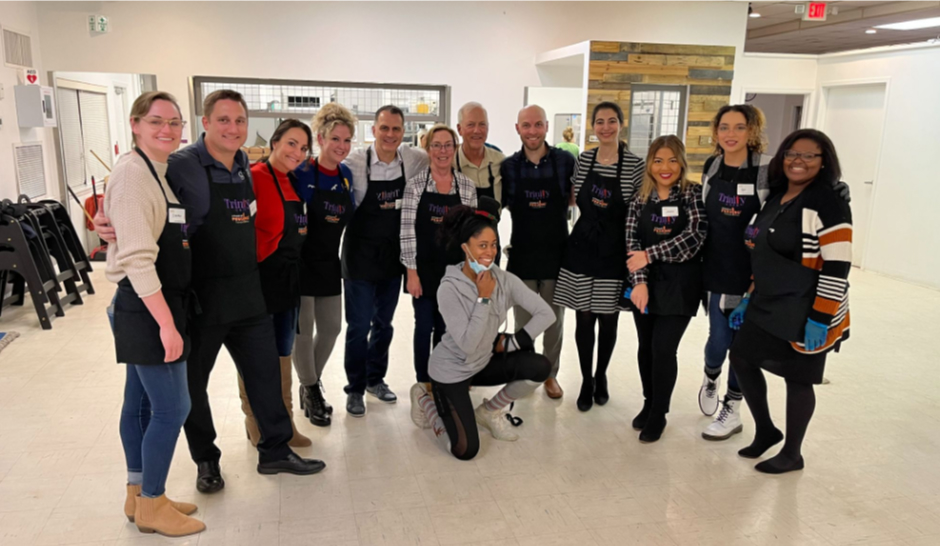 "In December we had 13 team members, including John and myself, volunteer at Trinity Cafe in St. Petersburg, Florida," stated Caisse. "We served hot food to those who needed it and provided them company. This is an important element to our charitable giving."
CAG will be announcing a formal charitable program in the coming weeks. John Csenge noted, "We are proud to give back to the community that has given us so much."
About Csenge Advisory Group
Csenge Advisory Group (CAG) was founded in 1999. As an independent firm, CAG is dedicated to providing objective advice to its clients while fostering relationships based on trust, unparalleled service, and integrity. For more information call 888-500-2050 or visit the website, www.csenge.com.
Securities offered through Lion Street Financial, LLC. (LSF), member FINRA & SIPC. Investment Advisory Services offered through Csenge Advisory Group, a Registered Investment Advisor. Csenge Advisory Group and LSF are not affiliated.